Double Membrane gas storage holder
Product Detail
Product Tags
Establishment of Shijiazhuang Zhaoyang Biogas Equipment Co., Ltd. in April 2009, Established on 2017, Boselan Tanks CO.,LTD . Branch company focusing on international trade.
Our company is a member of China biogas society, a member of Shanghai rural energy industry association, and a member of Hebei rural energy association. It is a modern enterprise that takes the biogas equipment industry as the leading industry, devotes itself to the development of energy saving and environmental protection biogas products, and takes creating high-quality and famous brand as its own responsibility.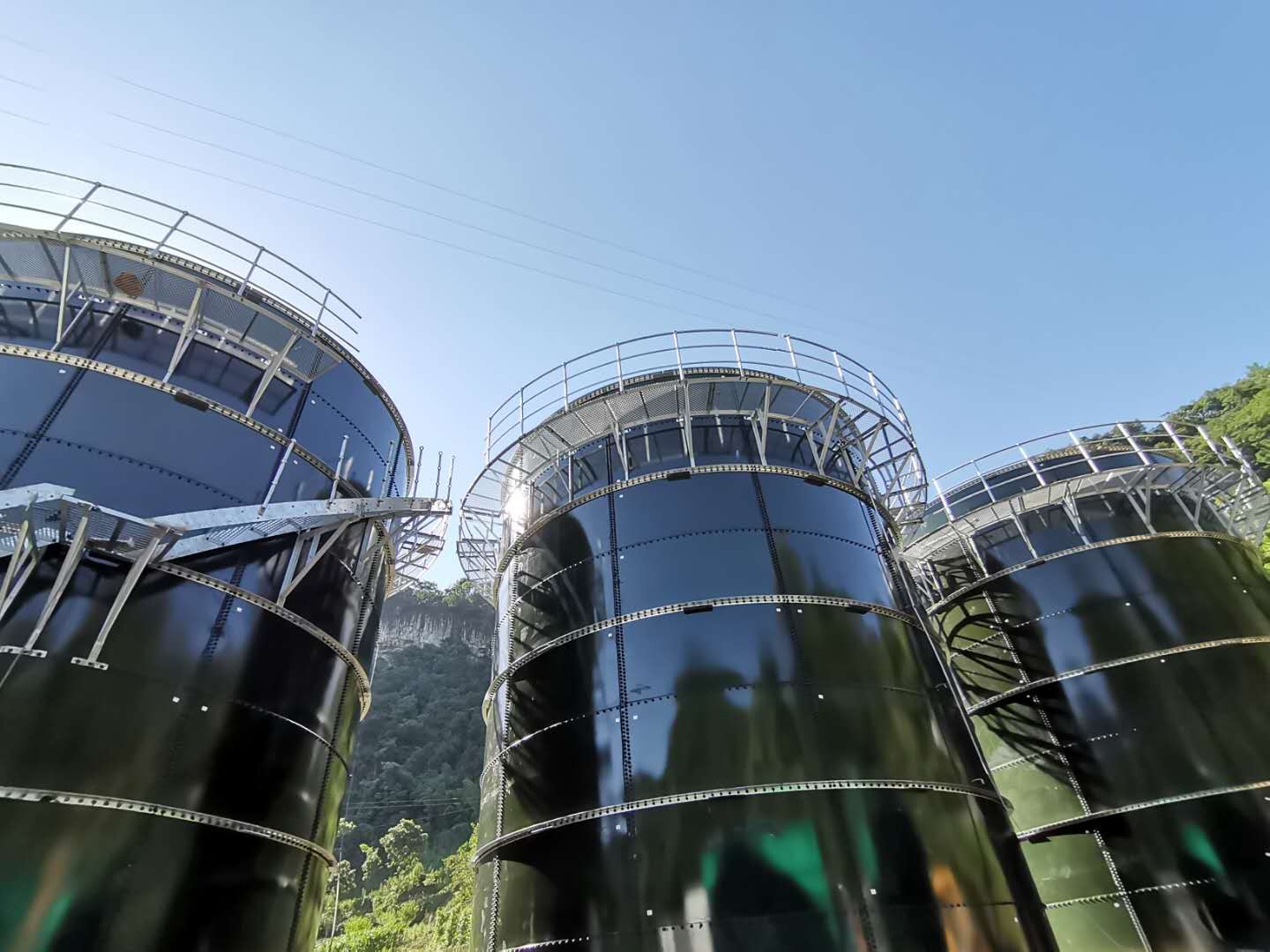 Our company is a large, medium and small methane engineering supporting anaerobic tank system, gas storage system, purification system, gas transmission system.My company's flagship product for enamel assembled jar, biogas double membrane gas holder system, roof, side mixer, methane control constant pressure regulator gas supply system, biogas desulfurization tower, gas dehydrator, firedamp flame arrester, biogas condenser, feces, renewal biogas slurry solid liquid separator, the gas torch, biogas residue pump, marsh gas flowmeter,  fertilizer equipment, some products have been national patents.  
About It
The double methane tank is a 3/4 sphere in shape and is fixed on the cement base or the top of the anaerobic tank by steel rails.The main body is made of special processed polyester material. The ball is composed of outer membrane, inner membrane, bottom membrane (upper cabinet) and auxiliary equipment. It has the ability to resist ultraviolet rays and various microorganisms, and is highly fireproof and meets the standard.
An air tight space with variable capacity is formed between the inner membrane and the bottom membrane (above the ground) to store methane. The outer membrane forms the spherical shape of the storage tank.Use the outer membrane intake blower constant pressure, when the amount of inner membrane methane decreased, the outer membrane through the blower intake, to maintain the design pressure of inner membrane methane, when the amount of methane increased, the inner membrane normal expansion, through the safety valve will be the outer membrane excess air out, so that the methane pressure is always constant at a required design pressure.
The heat preservation principle of adjustable membrane methane gas storage tank: it can effectively prevent the cold air from entering by filling the air between the inner and outer membranes.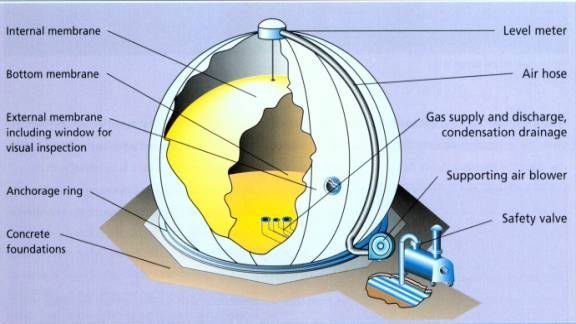 Introduction: Membrane gas holder
1.Raw material from the international standard verified factories. 
2.We have experienced workers and whole membrane machining lines and strict product quality control process
3.Single holder Size can be customized from 2m³to 10000m³
4.Type can be semi-ball or cubic
5.We provide whole accessories from flange, gas pressure controller system, bolt, anchor plate, etc.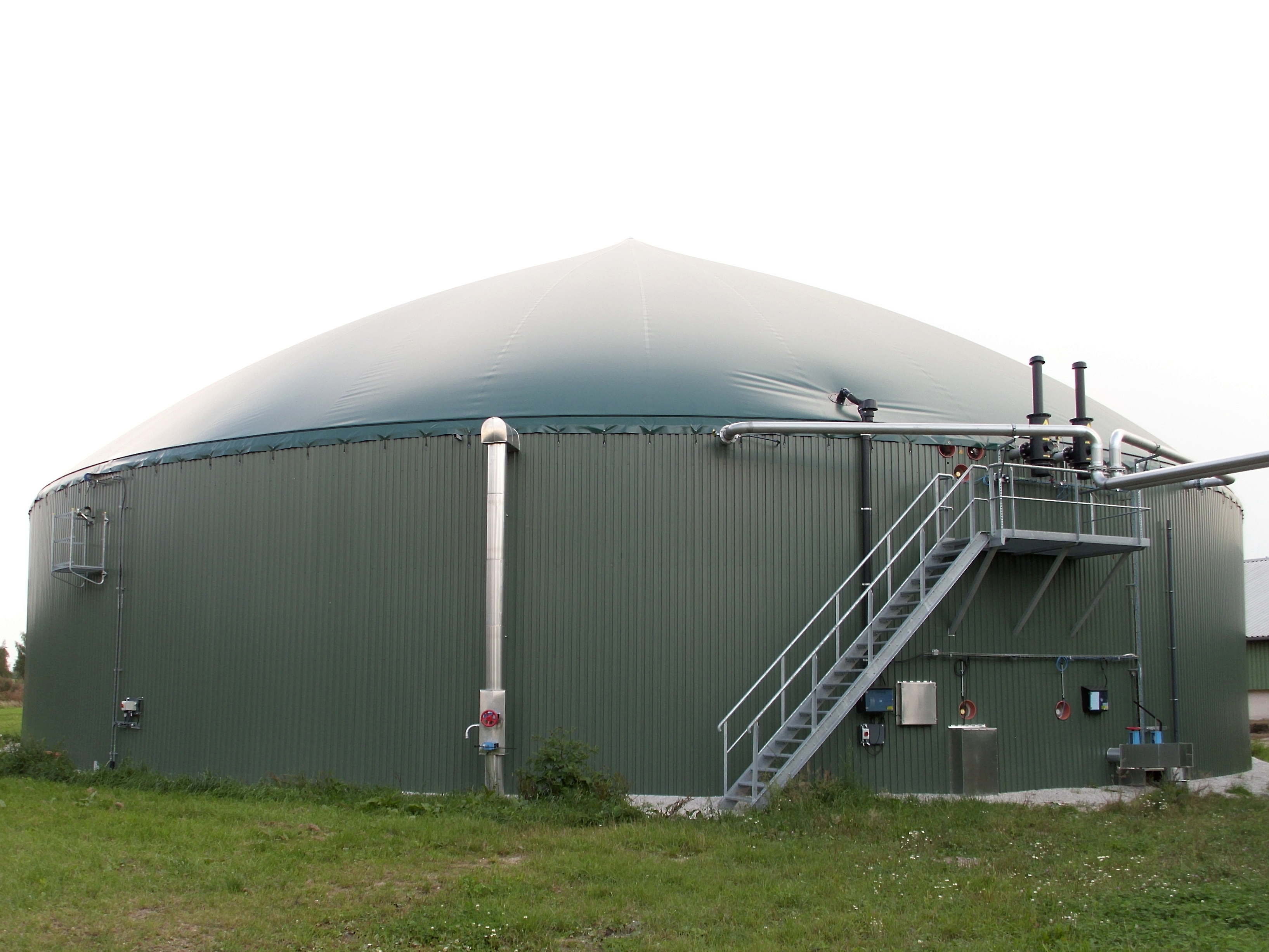 Membrane Details:
| | |
| --- | --- |
| Base Fabric | High strength low polyester filament yarn |
| Weight of base fabric(g/m³) | 265g/ m³ |
| Thickness | 0.85mm |
| Tensile Strength | 4000-4500N/5cm |
| Tear Strength | 550/550N |
| Threshold Temperature | -40℃-70℃ |
| Methane permeability | <280 CM3/M2/d/bar |
| Delivery Time: | 10-15 days after deposit received |
| Payment Terms: | L/C, T/T |
| Supply Ability: | 100 sets per month |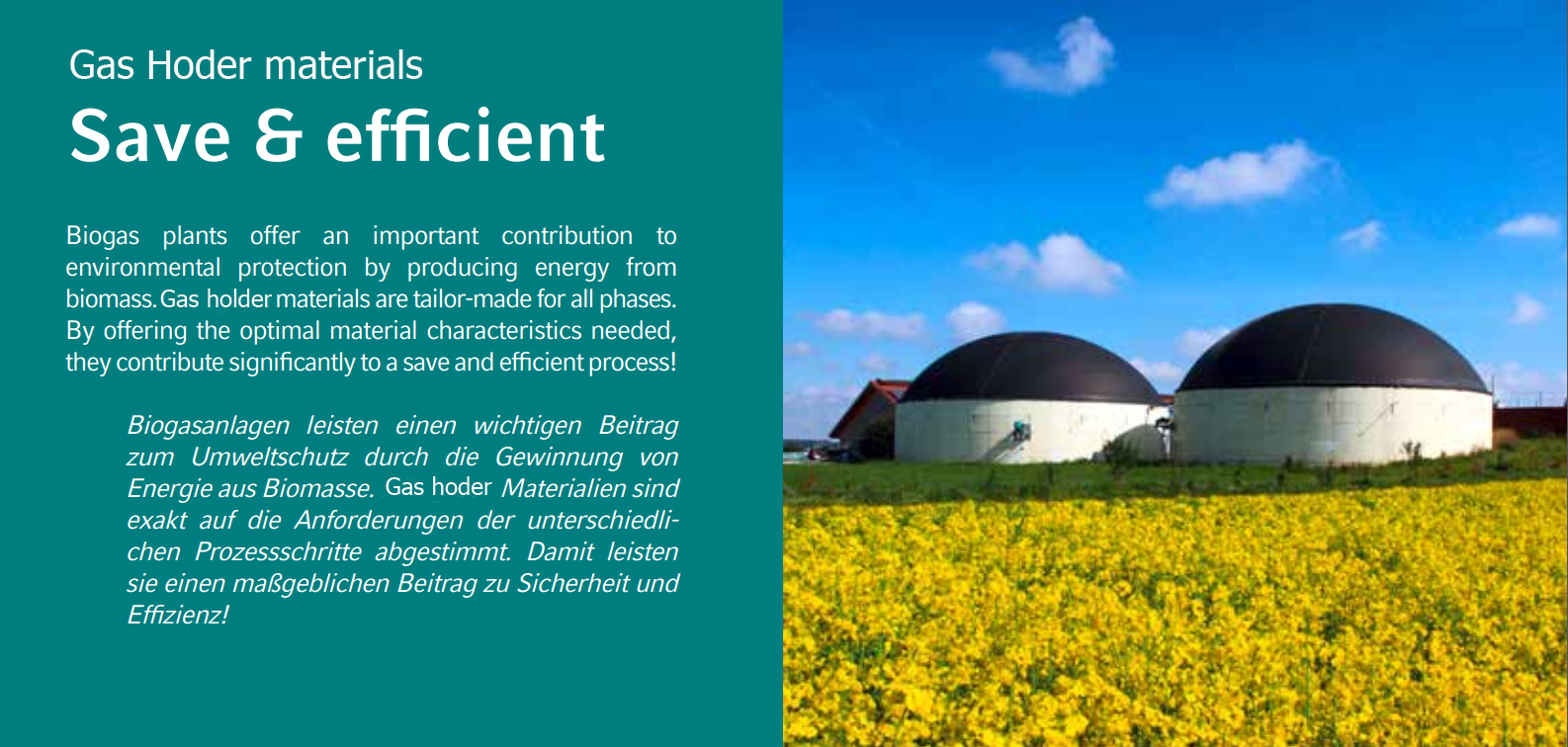 Advantages of double membrane gas holder
1. High safety factor: The double-film gas storage holder is very safe and reliable, and has been used for more than 5 years.The system is equipped with overpressure safety valve, which will not cause roof collapse and collapse due to negative pressure, and can be operated unaccompanied completely.It will not produce waste water containing phenol like floating gas storage tank, causing secondary pollution.
2. Long service life: the service life of inner and outer membrane can reach more than 10 years.
3. Easy and fast installation: only the basic cement base is needed, and the installation can be completed in a few days, saving installation cost and time. It can be put into use immediately after the installation is completed.
4. Cost saving: The capacity in the cabinet can be fully utilized, which can simplify and save the civil construction cost of the base.It is cheaper than conventional dry or wet gas tanks.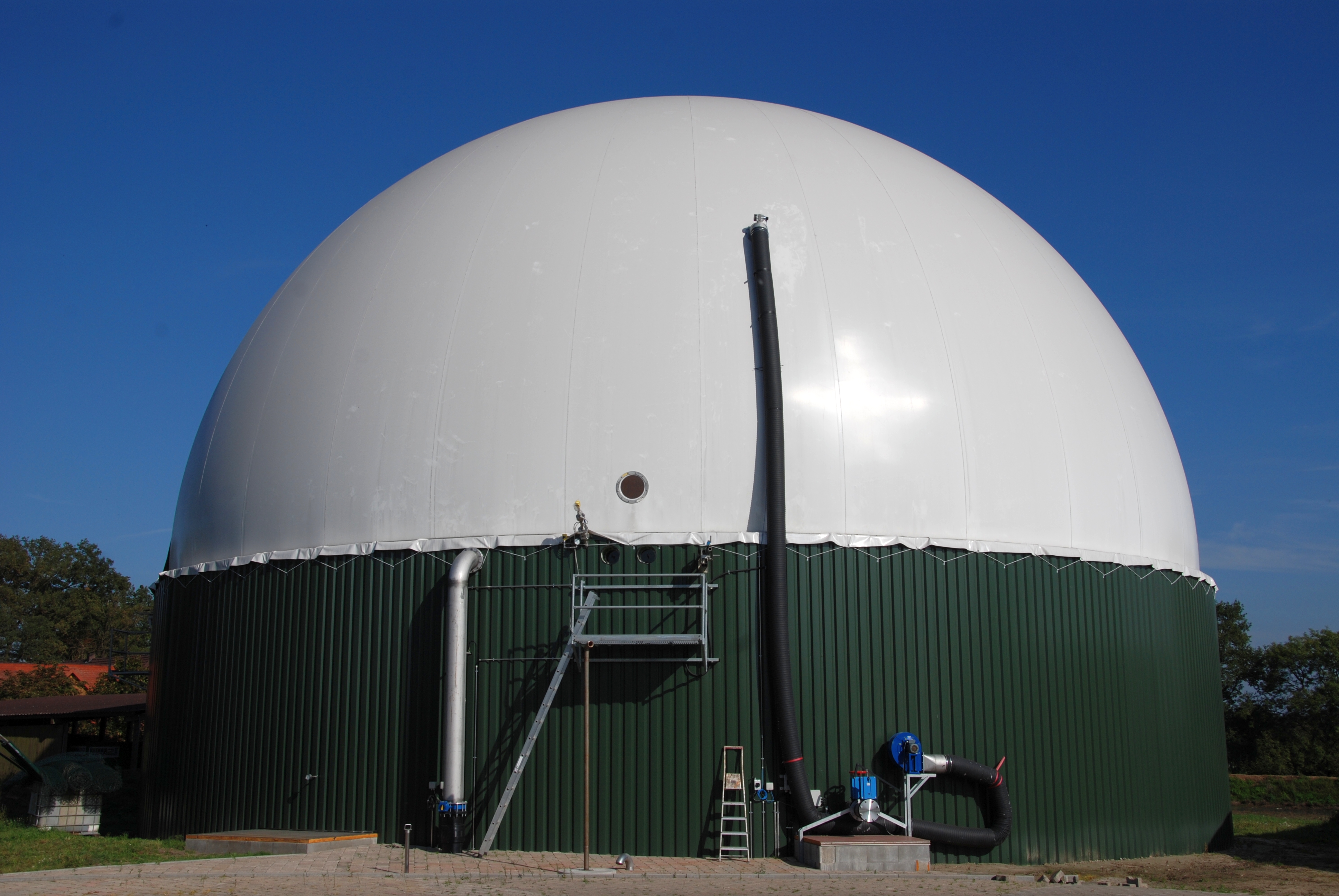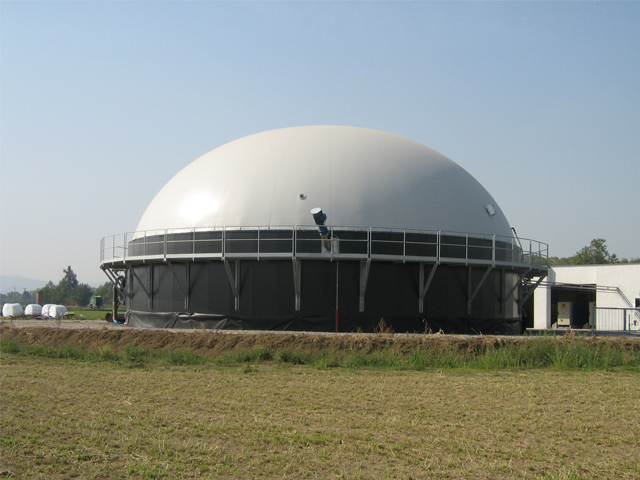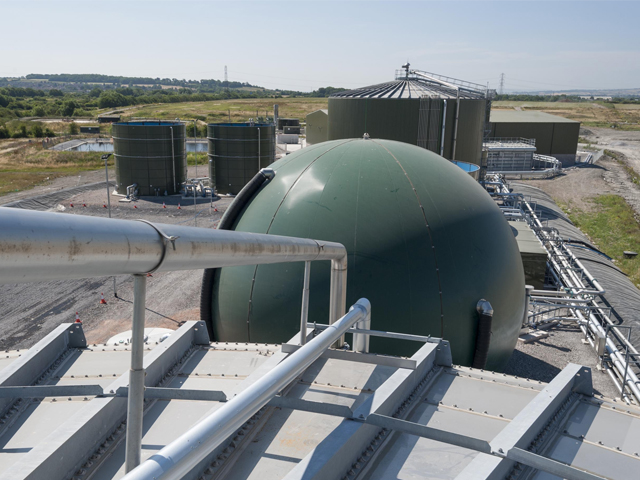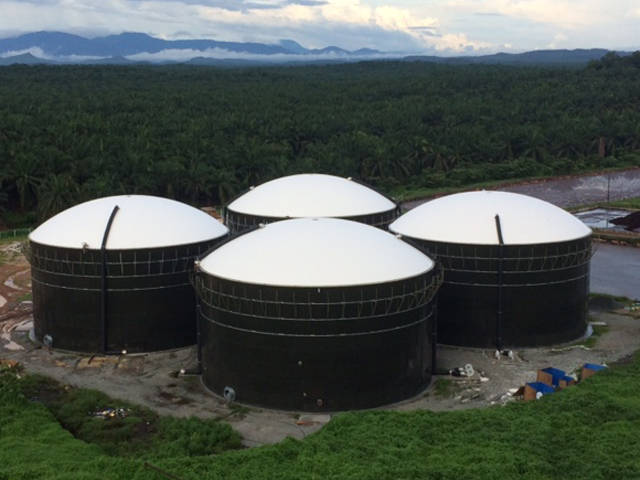 Rader  
Smartphone: +8618132648364            Email: jack.lu@zytank.cn
WeChat/Whatsapp: +8613754519373

---
Previous:
Positive and Negative Pressure Protector
Next:
Food Grade GFS Tank
---