Glass fused to steel water tanks can store cold water and hot water. They are resistant to acid, alkali, leakage, deformation, and corrosion. So what details should be paid attention to when using Glass fused to steel water tanks to extend their life.
Glass fused to steel water tanks are suitable for temporary water tanks such as the regulation of building water supply, fire fighting water tanks, storage water tanks, heating system expansion, condensate water tanks, building construction, road construction, geological surveys, and national defense projects.
Glass fused to steel water tank  is a cube water storage facility with ordinary steel plates, drilled with screw holes on the four sides or bottom, and connected together with screws according to the composition requirements. It can be assembled into 304 stainless steel water tanks of different volumes with specification plates. The inside and outside of each plate are slightly enamel to prevent rust and corrosion and prevent the water from becoming turbid again.
When composing, seal between the plates with sealing strips and tighten them with screws. In order to avoid swelling of the 304 stainless steel water tank, add longitudinal and horizontal stainless steel rods in the tank. The bottom, sides and top of the tank are composed of plates. The bottom plate is equipped with drainage pipes, and the sides are equipped with inlet pipes, outlet pipes and overflow pipes.
The diameter and position of the inlet pipe, outlet pipe and overflow pipe of the water tank are determined by design; there should be no less than 600mm channels around the water tank, and no less than 500mm at the bottom and top of the tank.
When installing, the connection gap between the bottom of the box and the standard speed of the box should be located on the support. Water injection experiment: turn off the water outlet pipe and drain pipe, open the water inlet pipe, until it is full, no water seepage is qualified after 24 hours.
If you are interested in visiting one of our projects?  Or do you need more information about our products?Or do you want to receive more information about our installations and technology?Or do you want to know what we can do for you?
Don't hesitate to contact us.
Mob/Whatsapp/Wechat:+8615032296326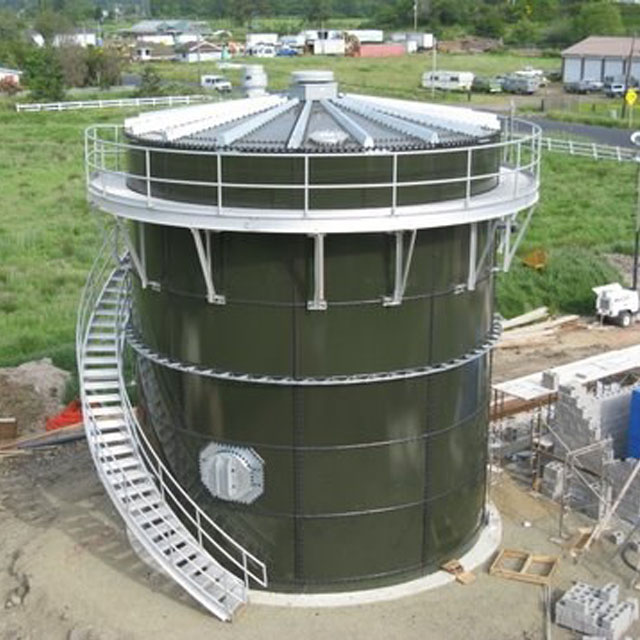 ---
Post time: Oct-16-2021